In a shocking and disturbing incident that has left South Korea and the world reeling, a woman obsessed with true crime allegedly killed and dismembered a female tutor "out of curiosity." Jung Yoo-jung, a 23-year-old South Korean woman, confessed to the gruesome crime, painting a chilling picture of a fascination with true crime that spiraled into real-life horror.
Jung, an avid fan of true crime TV shows and books, meticulously planned the murder, demonstrating a chilling level of premeditation. She posed as a parent seeking a tutor for her daughter and contacted the victim through a tutoring app. This seemingly innocent interaction was the first step in a sinister plan that would end in tragedy.
Three months before the crime, Jung had searched online for tips on how to hide a corpse. She borrowed books from a library and watched true crime shows to learn the macabre skills she would later use. This obsession with murder and the mechanics of crime would ultimately drive her to commit the unthinkable.
Two days before the murder, Jung contacted the tutor, pretending to arrange a consultation for her daughter. She showed up at the victim's house wearing a school uniform she bought online. Her petite stature and youthful attire led the victim to mistake her for a middle-school student, a fatal error that allowed Jung to gain access to her home.
Once inside, Jung allegedly stabbed the victim and dismembered her body. This brutal act was carried out with a chilling efficiency that reflected the depth of her obsession with true crime.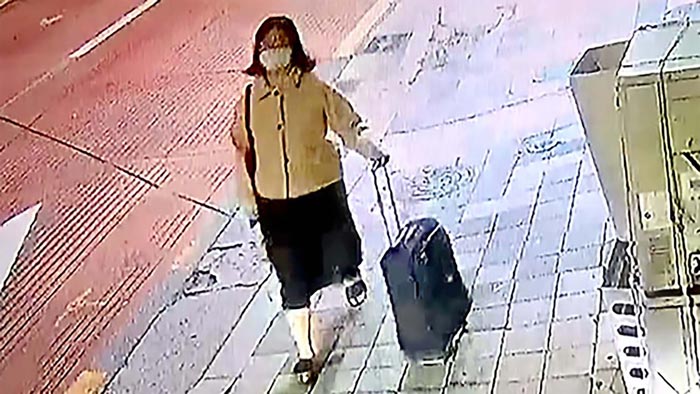 In a further display of premeditation, Jung used bleach and garbage bags to pack the body parts in a suitcase. She then transported the suitcase to a wooded area near the Nakdong River and disposed of it. To make it seem like the victim had disappeared, Jung kept the victim's mobile phone, ID card, and wallet.
However, her plan began to unravel when a taxi driver, suspicious of her actions, called the police. The authorities found evidence at Jung's house and in the garbage bags, leading to her arrest. Initially, Jung claimed she killed the woman after an argument, but inconsistencies in her story led to a full confession.
Jung expressed remorse for her actions, stating that she believed she was out of her mind. As the investigation continues, authorities are conducting tests to determine if she is a psychopath.
---