Before his agonizing death, Christian Choate wrote letters describing how he was abused by his family members, how he just wanted nothing except to be liked by his family, and why he was not allowed to go outside to play with other children. By all accounts, the abuse was heinous, but how could it have gone on for so long? And why does no one question anything?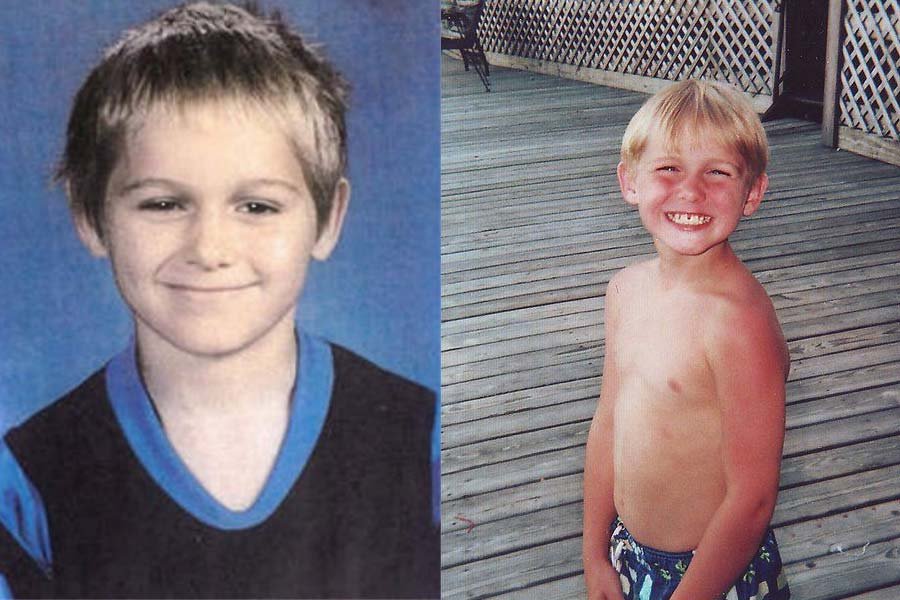 "I want to die." Thirteen-year-old Christian Choate wrote on a piece of paper that his stepmother gave him to write how he felt. Christian died in early 2009 from blunt force injuries and a fractured skull, but his family kept it a secret until his body was discovered two years later.
Christian had spent years leading up to his death being tortured by his father, Riley Choate, stepmother Kimberly Kubani, and his older sister, Christina. At least 13 people were aware of Christian's abuse, including family members, neighbors, and others, but none of them reported it to the authorities, except their neighbor, who contacted DCS and received no response.
Discovery of Christian Choate's body
Christian was confined to a dog cage and subjected to brutal beatings, one of which killed him on April 5, 2009. When his sister, Christina, discovered him unresponsive in his cage the next morning, she put her finger under his nose and discovered he was not breathing. Riley warned her not to tell anyone or he would murder her and bury her next to her brother, and she listened and never mentioned what she had seen.
Two years later, when Riley moved to Indiana without Christina, she called her stepsister Alyssa Nieto to tell her what happened to Christian. Nieto then informed her family members. When Christian's mother found out about him, she called 911 and told them where they could find the body of a child who had been killed two years prior.
They went to Riley's house, where they discovered the body of Christian Choate, 13, beneath a concrete layer in a shed. The coroner determined that the boy had suffered immense strength trauma as well as internal bleeding.
When asked, Riley told the cops that he dug a two-foot grave for Christian and placed the Bible on his chest. He had him buried in concrete, dirt, and lime. They moved to Kentucky after his death, where Christina was not allowed to use her phone or attend school.
Who was Christian Choate?
Christian Choate was born in Gary, Lake County, Indiana, on December 27, 1995, to Aimee Eriks Estrada and Riley Choate. Since, his mother was charged with molesting him, she lost his and his sister's custody in 2004. Christian said to the authorities that his mother had inappropriately touched him.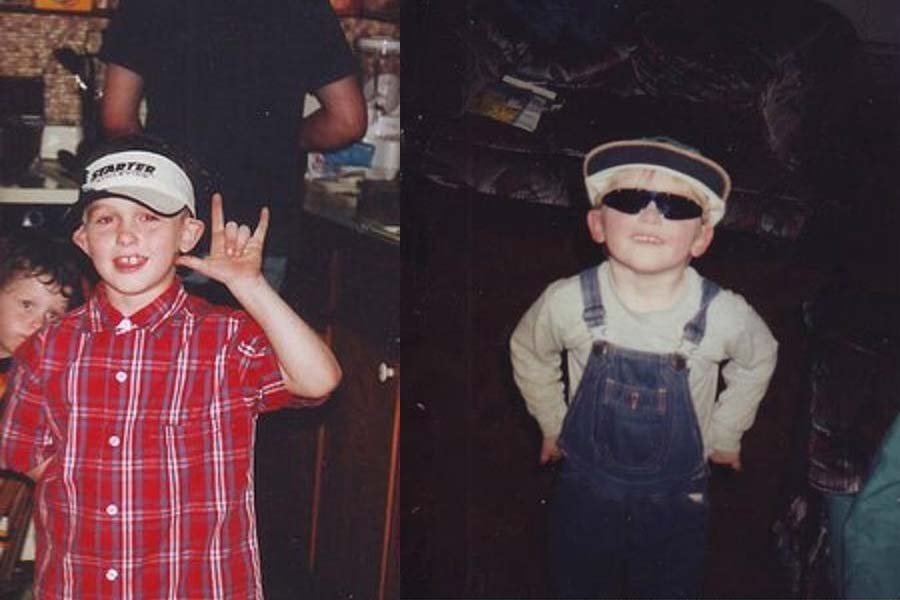 Christian and his sister moved in with his father and his wife, along with their children. Within a few days after moving in, he was found to have physically abused his niece while living with them. He was cited by DCS for "inappropriate discipline."
Christian Choate in dog cage
Riley had started beating Christian on a daily basis, and Kubina was afraid that school authorities would notice Christian's bruises and report her family to child services, so she began homeschooling him in 2007. Kubina and Riley were concerned that all of their nine children would be taken into protective custody if the truth came out.
Christian was initially confined to his basement room, with only limited access to the outside world to eat and use the restroom. Christian managed to break free from a trailer in late 2008, but he was quickly apprehended by one of his nieces and Kubina. Riley beat him mercilessly, and they continued to abuse him after that. Kubina paid $15 to her neighbor for a dog cage, and they kept Christian in it for the rest of his life.
Christian's feet turned purple after the daily beatings and living in the dog pen. As a result, they let him out of the cage for some exercise. He was mostly fed noodles, with one packet for breakfast and another for dinner. They tasked Christina with looking after her brother.
Christina's responsibilities included feeding him, taking him to the bathroom, forcing him to exercise, and physically punishing him if he disobeyed her orders; if she didn't, Riley would beat her. Christian suffered severe bruises all over his body as a result of the beating. Christina was instructed by Kubina to give her ice-cold water baths.
Christian Choate, 13, had slipped into size 6 children's clothes by the time the abuse escalated, and he was forced to wear a diaper after urinating and defecating on himself in the cage. Christian struggled to chew or swallow cereal in the days leading up to his death. Riley was enraged that he couldn't eat, so he beat Christian and eventually threw him back into his cage.
On April 6 when they discovered him dead, Kubina called Riley at work and Riley told her to take care of it until he got home. Christian's body was placed in a plastic bag by Kubina and her stepdaughter and taken to a shed near their home.
How did the abuse go on for years?
Riley Choate said to Kubani when he returned from work, "Nobody's going to miss him anyhow." "We'll bust him and bury him." Unfortunately, he was right; no one had inquired about his disappearance for two years. They told the neighbors that he had run away when they asked, but they never reported him. Unfortunately, the system designed to protect children like Christian Choate was unable to do so.
When Christian was abused, Kubina's sister, Belinda Bradburn, lived next door in the trailer. She initially denied seeing Christian being beaten and abused. She never questioned anything because she thought Christian had run away or disappeared.
However, she later admitted to investigators that she heard Riley punching Christian. She also claimed that when she saw Riley slapping Christian in the arm, she told her sister, "I'm leaving, This is kind of ridiculous that he would just hit a kid, and you need to do something about it."
According to DCS records and witnesses in the case, Kubina's sister Jessica Hamby witnessed the violence against Christian but did not report it to the police because she didn't know if Christian was abused on a regular basis. Other children who lived in the house witnessed the violence against Christian but did not report to the police.
One of Jessica's children thought about telling someone about the situation and had written about it in her diary, but Kubina threatened her and told her that if she revealed the situation to someone, she would do to her what she had done to Christian.
Christian's pediatrician, Dr. Leticia Chy-Koa, who treated him for depression, anxiety, and attention deficit disorder, was one person who was aware of it and whose silence was not motivated by fear. Christian told her he was locked up in his house at night a year before his death. But she never told anyone about what he told her.
Lori Wingard, one of the neighbors was aware of the problem and notified DCS twice, "Kim came out of the house and stood there on the sidewalk and talked to the lady, and I just remember thinking, Go inside!!" she said when the caseworker came to the house and didn't go inside.
Lori disputed the record that any caseworker went inside the house claiming she watched the women interact with Kimberly.
Trial
Riley Choate pleaded guilty in Lake Criminal Court to felony neglect of a dependent relating to his treatment of Christian, neglect of a dependent for depriving his daughter of education, and removal of a body from a death scene or altering a death scene to bury Christian after his death, and received a plea deal that netted him 40 years out of the 120 years he faced on the charges.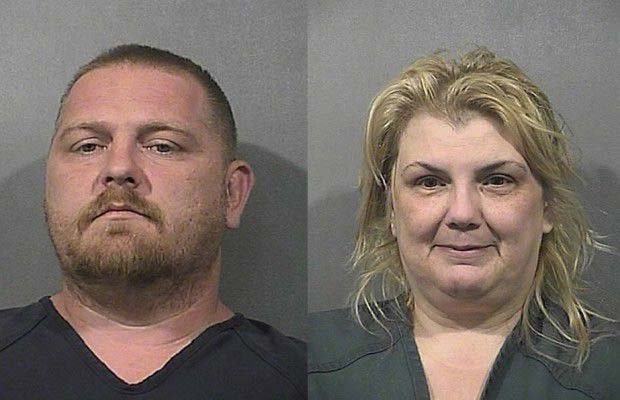 Riley addressed Judge Diane Boswell before the sentencing. "I realize how wrong I was. I take full responsibility for it. I'm very ashamed and remorseful for my actions. All my actions will haunt me forever. I loved my son," he said.
Riley Choate, on the other hand, was devoid of remorse or emotion throughout the sentencing hearing. Following the incident, Riley and Kubina divorced. Kimberly Kubina pleaded guilty to neglect as well, and she faces a sentence of 25 to 35 years in prison.
Christian Choate 'I wanted to die'
Christian claimed that when he was hungry, he had to steal food because his family allegedly refused to feed him. He stated that the only time he was allowed out of the cage was to clean the house, but that he was never allowed outside. He waited for someone, anyone, to come and check on him and bring him food or something to drink.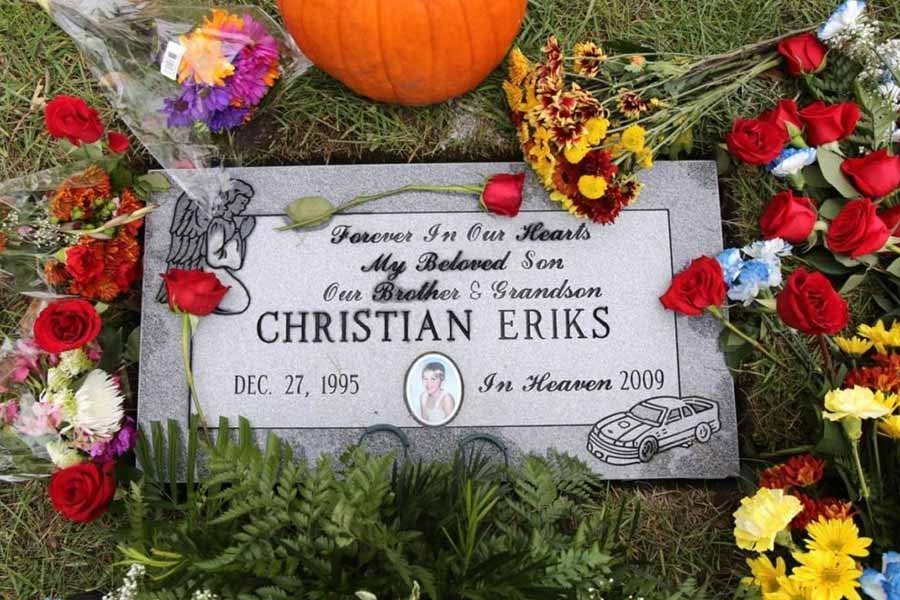 He described how he had to use that bathroom in his detention center in court documents. He stated that he would be allowed to clean or vacuum, but that he would have to return inside immediately.
While some of his writings were random, others were assignments from his stepmother Kimberly Kubina, who wrote about topics such as Why do you want to play with your Peter? Why do you still want to see your mom? Why can't you let the past go? What does it mean to be part of a family? At the very top of the page. Christian stated that he wanted to be liked by his family and that he wanted to die because no one liked the way he behaved. Christian spent the majority of his time hungry.
Riley Choate has nightmares of his son
Riley, who was sentenced to 80 years in prison, claims that his fellow inmates believe he is a monster. "I have recurring nightmares. In my sleep, I can see him, and I can see his face. When I see him in that cage, I think to myself, "Man, man." It's as if he's reaching up to say, "You know, help." Riley is hoping Christian will forgive him.