The students were in deep shock after what they have found in the corner of the gymnasium at school. It was the missing student Kendrick Johnson, rolled-up inside a 6-feet-tall mat, dead.
Kendrick Johnson, a 17-year-old student of Lowndes High School in Valdosta, U.S. was found dead at the school gymnasium in mysterious circumstances on January 11, 2013. His body, stuffed in a vertical rolled-up wrestling mat was found, headfirst and upside down, by some of the students who were filling out survey form in the gym.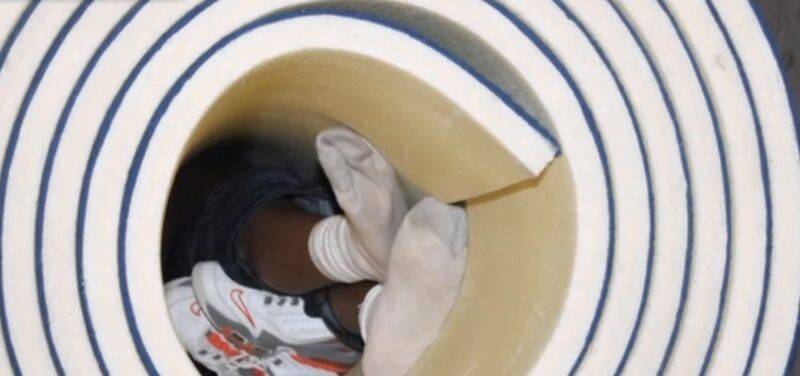 Initially, his death was ruled out to be an accident, and after a long 4-month investigation not finding any more leads, law enforcement ended their investigation sticking to their initial statement, while Johnson's family disputed this and maintain that his death was instead a homicide.
Jhonson's family, not satisfied with the claim of his death to be accidental hired a private autopsy service which after investigation claimed that they found traces of force trauma to Jhonson's neck on the right side soft tissues, and strongly suggested his death was not accidental.
During the investigation, three of the students were interrogated and they revealed how it was common between students to put their shoes between the rolled-up mats.
Lowndes Country Sheriff's department hypothesized that Jhonson had fallen in between the rolled mat while trying to get his shoes and died after he was unable to get out.
While the investigation ended, Johnson's parents claimed the whole case to be a cover-up for the homicide of their son or a large conspiracy was at a play because of their race.
Kendrick Johnson's Death timeline
The school resumed after the Christmas break and the gymnasium at the school was again filled up with students, playing basketball and other sports. The gymnasium included a permanent corner for about 6-feet-tall and 3 feet wide mats stored rolled up and upright in the corner.
Many students to avoid paying fees for the locker, used these mats as storage, including Kendrick Johnson himself and he shared his Adidas shoes that were found near his body with another student.
When Kendrick missed out on his next class and failed to come home in the evening, his mother reported him missing. The very next day Mrs. Johnson with no trace of her son went to the school for his lookout and asked for help from the administration.
On the same morning, several female students noticed socks sticking out of one of the vertically placed rolled-up mats, thinking it was a joke, one of them climbed up to look inside only to find Kendrick's body.
911 was called and with the help of a teacher, the students partially pulled out Jhonson's body headfirst.
The foul smell of decomposition and blood exhibited to them that Kendrick was dead, and the body was then not touched by anyone until the police arrived. Students were sent out of the gym immediately, locking down the school. Mrs. Johnson was then informed about the body they found at the gym.
Suspicion in case of Kendrick Johnson
On January 10, 2013, at around 1:30 PM, the surveillance camera at school captured Jhonson walking towards the gym. CNN after a court's order got access to the school's security camera footage and upon their investigation, they found little knowledge of what might have happened to Johnson that day.
The footage revealed Johnson walking towards the gym followed by a little jog. There were several other students playing basketball before Kendrick entered the gym.
Although Kendrick was not seen in any of the footage after this, suspiciously the area where his body was found is not covered in the range of surveillance cameras.
Furthermore, it was also found that there was at least an hour of recording missing from the gym on that day, this raised more doubts regarding Kendrick's death.
Johnson's family refused that Kendrick being 5″10 tall, and his shoulder measuring 19 inches across could fall into a roll with an opening of about 14 inches when rolled, which was claimed his cause of death by the law enforcement. His parents were convinced that his size and the size of the mat was enough to debunk the investigator's claim.
What more baffling about the case was the pool of blood that was found near his body which didn't match with Kendrick's blood. Along with that a hoodie and a pair of shoes not belonging to Kendrick were also found. Although the investigators revealed that the blood most likely been there for a long time. The shoe and the hoodie were not taken as evidence by the investigators.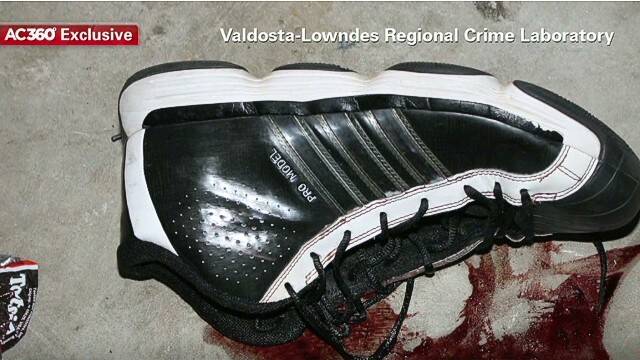 More and more things added to suspicion in the case of Kendrick Johnson's death and his parents were highly convinced that it was definitely not an accident.
They also believed that the Sheriff's Department was too quick to announce the cause of death to be an accident, considering the conclusion was made in just 24 hours of finding Kendrick Johnson's body.
Furthermore, they also claimed if it was an accident, how the boys who can be seen playing basketball just after Kendrick entered the gym didn't hear his call for help, and no one else in a school of over 3,000 students bet an eye when he missed the class.
Taking all the circumstances into account and the time (2013) when racism in Valdosta, Georgia was still very much alive, the family's attorney claimed that the case would have handled differently if Kendrick was white.
Law Suits against Johnsons
Kendrick Johnson's parents being unsatisfied with all the investigations sought help from their friends and families to support the case of their son. Many stood by their side in rallies they held against the investigators and other government bodies.
Johnsons also released a photo of their son in which his face could be seen swollen while he lay in the funeral home, that seemed like he was beaten before his death.
They also hired a private pathologist for another autopsy to be done on Kendrick's body, after which it was claimed that the cause of death wasn't accidental.
Furthermore, it was also revealed that some of the organs from Kendrick's body were missing, and the newspaper was stuffed in its place. Although the funeral home owner told that they received the body without the organs and claimed that the process of filling was standard practice, although space is usually filled with cotton or sawdust. Johnson's family filed a complaint against the regularities carried out by the funeral home operator.
The missing organs from the first autopsy led by Georgia Bureau Of Investigation (GBI) made it impossible to test those organs in the second autopsy since the organs were destroyed rather than preserving for further investigation. This raised more suspicions in Johnson's parents that there had been a cover-up.
Jhonson's parents were confident about their son was killed and negligence was carried out in the case. This led them to file a wrongful death lawsuit against Kendrick's school administration which alleged that their son was violently assaulted within the school premises and was subject to insult and loss of life.
It was also alleged by Johnson's parents that he was harassed and attacked a year before by a white student on a bus trip which was neglected and school officials failed to maintain a properly functioning video surveillance system.
While Ebony Magazin reported a sever claims of two white students being involved in the murder of Kendrick Johnson, their parents filed a lawsuit of $5 million against the magazine. Although the magazine didn't use their real name, the description in the article closely matched with Brian and Branden Bell. The article stated that Kendrick was killed over a fight they had a year earlier which had escalated. The claims were made on the basis of an anonymous email sent to Sherrif's office.
This followed by Johnsons accusing father of the 2 boys, who was an FBI agent at that time, and Johnsons alleged that he has used his power of position to cover up the crime committed by his sons.
In January 2015, Jhonson's parents filed a $100 million civil lawsuit against 38 individuals which included 3 of Johnson's classmates, a few federal officials, the school, 5 GBI agents and an FBI agent. They even asserted that the FBI agent himself ordered his sons to attack Kendrick Johnson.
However, Lowndes Country attorney stated that their claims were baseless and unfounded. Johnsons also admitted that they had no strong proof for their claims and this led them to dismiss their lawsuit.
But eventually Johnsons ended up being sued for more than $850,00 in attorney fees and $1 million in defamation damages. They were ultimately ordered to pay more than $300,000 in legal fees to the defendants. They were accused of fabricating evidence in order to support their claims in their lawsuit.
Unsatisfactory Results for Johnsons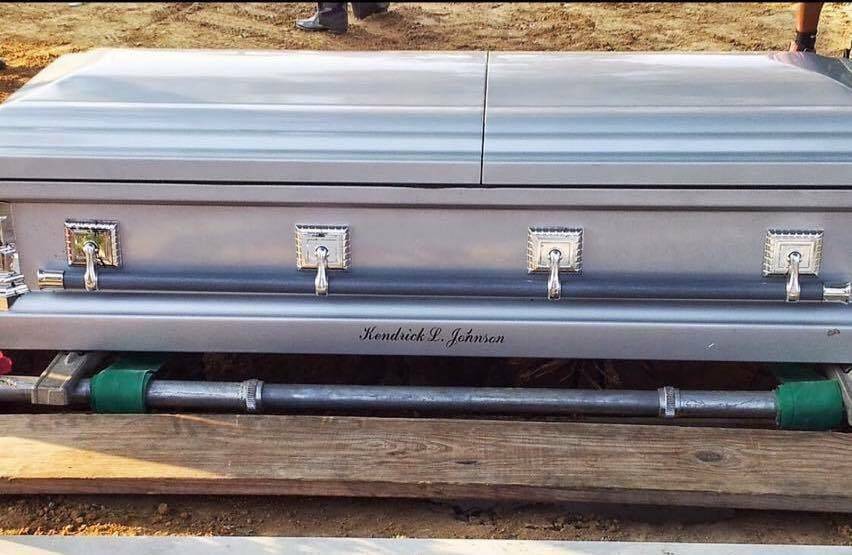 In June 2016, the case was officially and finally closed in lack of any evidence in support of federal criminal charges, and Department of Justice announced no charge would be filed against anyone in relation to Kendrick Johnson's death.
Although everything was wrapped up with DOJ's decision, Johnsons refused to give up. In 2018, Johnson's body was exhumed again and a third autopsy was performed. This time Johnson's death was found to be by trauma likely to being struck in the neck with about 45lb dumbbell.
The latest news in Kendrick Johnson's case date back to 2019, when his parents yet again filed a lawsuit against the funeral home, in hopes to seek justice for their child.