Marianne Bachmeier snuck a gun into the courtroom and shot Klaus Grabowski, the man who molested and strangled her 7-year-old daughter. She pointed a gun at his back and fired eight times, and her daughter's killer was dead on his way to the hospital.
The case is still remembered four decades later, as "the most spectacular case of vigilante justice in German post-war history."
What happened to Marianne Bachmeier's daughter Anna?
Marianne was once known as Germany's (at the time West Germany) "Revenge Mother." She was a struggling single mother who ran a pub in the 1970s, and she lived with her third child, Anna.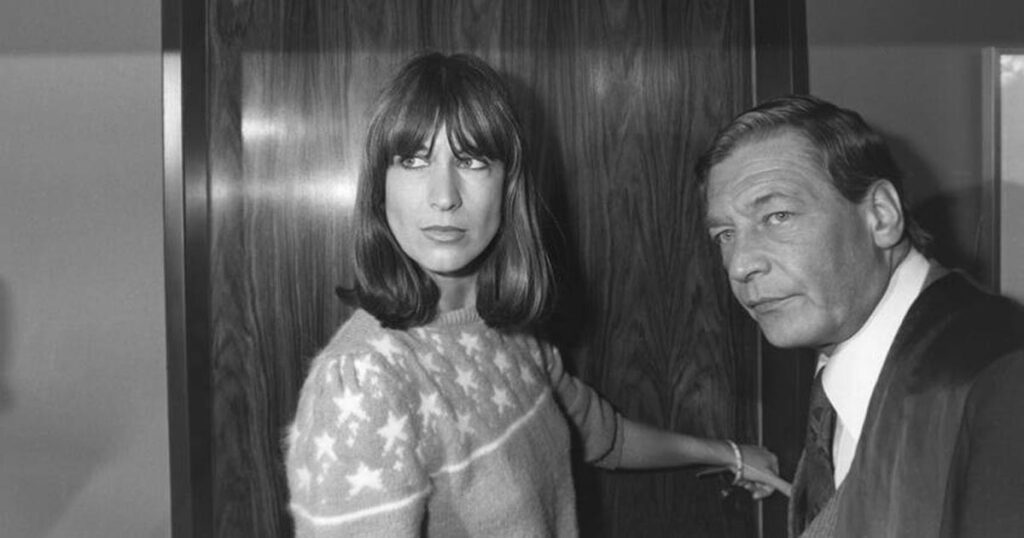 Marianne Bachmeier was born on June 3, 1950, to an alcoholic father, and was placed in a children's home. Marianne became a mother at the age of 16 and had her second child at the age of 18. She adopted both of her children. Marianne's third child, Anna Bachmeier, arrived in 1973.
Anna has been described as a "happy, open-minded child." She had skipped class on May 5, 1980, following an argument with her. On that fateful day, Anna was on her way to see a friend when she was abducted by her 35-year-old neighbor, Klaus Grabowski. Klaus Grabowski was a local butcher with a criminal record that included child molestation.
Investigators later discovered that Klaus had imprisoned Anna in his home for several hours before strangling her with her tights. He strangled Anna, then placed her body in a box and dumped her on the bank of a nearby canal. However, it is unknown whether she was sexually abused.
Klaus was apprehended the same evening after his fiancée called the cops. He admitted to murdering Anna but denied sexually abusing her. He claimed that the girl wanted to tell her mother that he had inappropriately touched her in order to extort money from him.
Marianne was enraged by his version of events and retaliated a year later, in the courtroom as Klaus Grabowski prepared to stand trial.
"I did it for you Anna": Marianne Bachmeier's revenge
Marianne found the trial of her daughter's murderer difficult. Klaus's defense attorney claimed that Klaus acted because of a hormonal imbalance caused by hormone therapy, which he received years after his voluntary castration.
Marianne Bachmeier managed to sneak a. 22-caliber Beretta M1934 pistol into the Lübeck District Court on March 6, 1981, the third day of the trial. She aimed the pistol at Klaus's back and fired eight shots, seven of which struck 35-year-old Klaus Grabowski, who died on the way to the hospital.
At the time of the case, sex offenders in West Germany were neutered to prevent recidivism, but this was not the case with Kalus Grabowski.
Marianne Bachmeier exacted her vengeance, but she was soon put on trial for murder. She was asked for a handwriting sample during her trial, and she wrote, "I did it for you, Anna."
Marianne Bachmeier's Revenge and Trial
Marianne was enraged by his claim that his daughter was blackmailing him. She testified that she had brought the loaded weapon into the courtroom during Klaus Grabowski's trial, but had no intention of killing until she learned that he planned to slander her dead daughter in court. She claimed to have seen visions of Anna and to have fired "as if in a dream" at Kalus' back.
Marianne Bachmeier was charged with murder on November 2, 1982, but after considering the evidence, the prosecution changed the charge to manslaughter, and Marianne was sentenced to eight years in prison.
Marianne was lauded for her ruthless act of vigilance, but following her conviction, she found herself at the center of a public whirlwind, and her trial received international attention for her vengeance on her daughter's killer.
Marianne's trial divided people into two camps: those who thought she did nothing wrong after killing her daughter's killer, and those who thought she shouldn't have done it. While many people supported her, others thought she shouldn't have.
Marianne Bachmeier's life after prison
She married the same year she was released from prison and moved to Nigeria with her husband in 1988. She and her husband lived in a German camp, where he taught at a German school. When the couple divorced in 1990, she relocated to Sicily. She was diagnosed with cancer there and later returned to Germany.
In 1994, 13 years after her act of vengeance, she told German radio, "I think it makes a huge difference whether I kill a little girl because I am afraid of going to prison for life and then also the" how, "so that I stand behind the girl and strangle her, which is literally his statement."
A year later, she appeared on the talk show Fliege, where she admitted to shooting her daughter's alleged killer after careful consideration, in order to enforce the law and prevent him from spreading lies about her daughter.
Marianne Bachmeier, 46, died of pancreatic cancer in a Lübeck hospital. She asked the NDR reporter to film her final weeks alive before she died. She died on September 17, 1996, and was laid to rest next to her daughter Anna.
---
Now that you've read about Marianne Bachemeir's life, you might also like reading about Corrina Smith