Freddie Mercury, the Flamboyant Showman, had never imagined that someone would decline his invitation to a drink. But the man on the other end, Jim Hutton, an Irish hairdresser, had no idea who he was. Freddie Mercury was just another name to him.
Although the film depicted a different version of their first meeting, Freddie first met Jim in a bar and offered him drinks, but Jim declined. Hutton was already dating someone else at the time and had no idea who Freddie was. They met again 18 months later, but this time fate brought them together, and luckily Jim did not turn down Freddie's offer. The couple remained together until Freddie's death.
Jim Hutton witnessed some extraordinary moments during their relationship, such as Queen's soaring Live Aid performance in 1985. "I was taken aback. You could feel the impact of his stage presence on the audience "He spoke about the show, which he watched from backstage. This was unusual for Hutton to witness, and after the show, Sir Elton John came up to him and said, "bastard, you've stolen it."
Jim and Freddie started dating in 1985, and their relationship was built on solace and understanding. During their relationship, they both referred to each other as husbands, and the signer stated, "honestly couldn't ask for better."
After their second encounter, Jim and Freddie began dating, and Jim soon decided to leave his place and moved into Freddie's home, Garden Lodge. But dating a celebrity has its downsides, and dating Freddie was no walk in the park.
During an interview, Jim recalled how, after a huge fight, he saw Freddie leaving with someone else, which Freddie later claimed he did to make his partner jealous.
This was not the only time Jim felt insecure, soon he saw Freddie getting his apartment with another man, and "told him he had to make his mind up." To which Freddie replied with a simple "OK." Jim Hutton later explained that he wanted to be "secure with someone who was down to earth, and he was not impressed by who he was."
Life Behind Curtain With Freddie Mercury
Freddie was a different guy on stage, the way he dealt with the fans and rocked the stage every single time with his voice was something exceptional, but when he was with Jim, he was a different guy, Hutton reminisced, "I'd get in from work. We'd lie together on the sofa, he would massage my feet and ask about my day."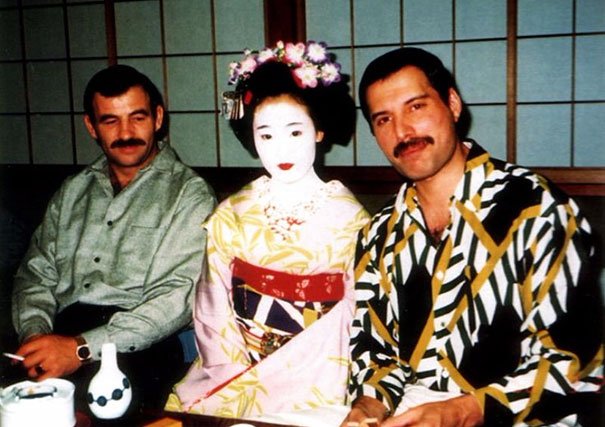 What started over a drink at a club would turn into a relationship that lasted until the end of Freddie's life, although it remained a secret. Freddie never told his family about his homosexuality and never publicly came out.
On the other hand, Jim Hutton was not bothered by any of it, explaining, "he might have worried about how coming out would have affected him professionally, but he didn't say that. We both thought about our relationship, and being gay was our business."
They didn't marry but wore wedding rings as a symbol of their commitment, gay marriage was nearly about two decades from being legalized in the United Kingdom at the time.
Freddie And AIDS
The Queen's king and his partner's relationship was cut tragically short after they came to know that Freddie has contracted AIDS. In 1987, he was first diagnosed with the disease, at the low point of his life, Freddie told Hutton. "I would understand if you wanted to pack your bags and leave."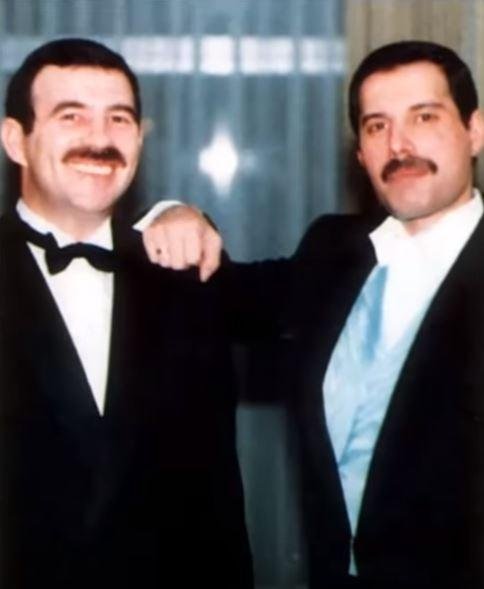 But as Freddie said Show must go on, Hutton wasn't about to abandon his partner just because their carefree days ended, and he replied, "don't be stupid. I'm not going anywhere. I'm here for the long haul."
Jim helped nurse Freddie through private treatments at home, the fight against AIDS was still in his infancy in the late 1980s. Freddie took the AZT and refused to let his illness prevent him from living life his way. At the time Freddie filmed the music video for "Barcelona" against the doctor's permission. But Hutton and his friend knew that he was slowly wasting away, and they were going to lose him.
Hutton later admitted that he was in denial of Freddie's condition and that he "noticed how skeletal he'd become only on the morning of his last birthday." Even Freddie sensed that his end was near and "decided to come off his AIDS medication three weeks before he died."
A day before Freddie passed away, he wanted to leave his sickbed and look at his paintings, Jim helped him get downstairs, and then carried him back upstairs, to which Freddie said "I never realized you were as strong as you are," and this was the last conversation between the couple.
The Queen's legend passed away from bronchial pneumonia as a complication of AIDS on Nov. 24, 1991, at the age of 45.
Jim Hutton after Freddie's Death
When the couple came to know that Freddie contracted the disease, there was still quite a strong public stigma attached to AIDS. Jim maintained silence about their relationship for some years after Freddie's death, as he would never have wanted the truth to be made public, since "he wanted his private life kept private."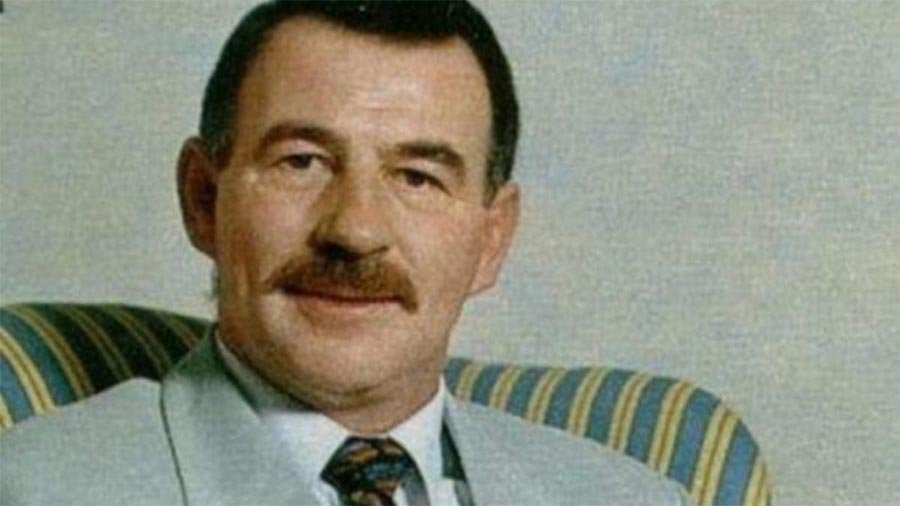 Jim was also sure that Freddie's response to the critics insisting that he could have helped the gay community by coming out and being honest about the disease would have been, "f**k them, it's my business."
Jim Hutton was himself diagnose with AIDS for the first time in 1990, however he didn't tell Freddie until a year later, to which they bother had the same reply "bastards." In 1994, after the death of his partner he released a memoir, Freddie and Me, which in a way was his way to overcome his grief.
Jim Hutton and Mary Austin
Even though the singer referred to Hutton as his husband and wore wedding rings, he also referred to Mary Austin as "the love of my life."
"All my lovers asked me why they couldn't replace Mary, but it's simply impossible, the only friend I've got is Mary, and I don't want anybody else. To me, she was my common-law wife. To me, it was a marriage. We believe in each other, that's enough for me." Freddie said in a 1985 interview.
After Freddie's death, Mary Austin took over Garden Lodge and gave Hutton three months time to leave the house, despite Hutton's claim that Freddie wanted him to stay there. He was completely devastated by her decision. However, Freddie left Hutton, £500,000 (now $1 million) which he used to make his new home in Ireland.
Jim Hutton Book
Three years after Freddie died, Jim Hutton wrote a book titled, "Mercury and Me." Jim decided to write the book to ease the pain after losing his partner, Jim wrote the book, he's also stated in an interview that he also wanted to correct a lot of misinformation going in the media, that Freddie had nobody when he died, he died alone.
Jim Hutton himself passed away from cancer in 2010, 4 days before his 61st birthday.
Now that you've read about the loving relationship of Jim Hutton and Freddie Mercury, read about Victor Lustig – The Conman who sold the Eiffel Tower, Twice.